We Service All Makes and Models
Weil McLain Gas Fired Hot Water and Gas Steam Boilers
Great Prices on Gas Boiler Repairs, Replacements and Installations
Boiler Repair, Installation and Service
From furnace repair to boiler repair, JC Heating is your full service HVAC contractor in Levittown, Pa. We service all of Lower Bucks County. Providing complete heating system maintenance, we offer boiler repair and boiler installation services you can count on. We service both hot water and steam boilers from all manufacturers.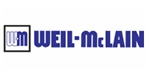 Ask about our Money Saving Service Agreements
Upgrade your old Gas Boiler and Save Up to 30% on your heating bills.
Did you know that most old gas boilers operate at as little as 50% efficiency, and the average boiler in place today operates at only 60% efficiency? New gas boilers offer an efficiency rating form 85% to 95%, which can often pay for for the cost on the new boiler in a few short years from the money saved on fuel.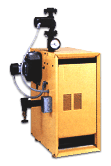 New heatings systems offer environmental and safety advantages, to using less fuel and producing fewer toxic by-products of combustion. New boilers reduce the risk of carbon monoxide exposure within the home or office and contribute to a cleaner environment for us all. Many new boilers are built with safety switches that turn the system off in the event of a system malfunction. These new safeguards simply were not available in the older boilers.

High Efficiency and Environmentally Friendly Gas Boiler
All Ultra boilers feature a high 95% AFUE efficiency level.
This is one of the highest efficiency levels in the industry.
No Chimney Required.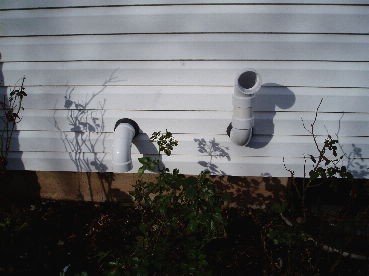 Weil McLain Steam Boiler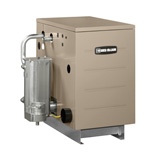 Weil McLain gas boiler sections are made of cast iron for efficiency, strength and long life, and are back by a Weil McLain warranty.
Our experienced technicians can install and service all brands and models of boilers. If your boiler needs servicing, our technicians are here to give your boiler all the care and attention it needs.
Better Systems. Greater Comfort. More Savings.
JC Heating and Cooling is your full service HVAC contractor in Bucks County, Pa.
Providing complete heating system maintenance we offer boiler installation and repairs no matter how cold the winter.
We service both gas and oil fired hot water boilers and steam boilers.
All of our Boiler Installations include Free Removal of Old Equipment.
For a free Boiler Replacement Quote Call 215-945-4833
Financing Available for Qualified Buyers
We're proud to provide gas boiler repairs & installation to the following communities in Bucks County, PA:
Bensalem Pa, Bristol Pa, Cornwells Heights Pa, Churchville Pa, Croydon Pa, Doylestown Pa., Fairless Hills Pa, Feasterville Pa, Furlong Pa, Jamison Pa, Langhorne Pa, Morrisville Pa, New Hope Pa, Newtown Pa, Richboro Pa, Trevose Pa, Tullytown Pa, Warminster Pa, Washington Crossing Pa, Wrightstown Pa, Wycombe Pa, Buckingham, Eddington Pa, Edgely Pa, Fallsington Pa, Feasterville Pa, Holland Pa, Hulmeville Pa, Ivyland Pa, Levittown, Southampton Pa, Middletown Pa, Northampton Pa, Oakford Pa, Penndel Pa., Wrightstown Pa. and Yardley Pa.