Bucks County Fuel Oil Delivery

Make it Easy and order your fuel oil
To Schedule Your Next Fuel Oil Delivery
Place your home heating oil order on our website from anywhere and at any time. If you are not an automatic delivery customer, this is a great way to submit your request quickly at a time that is best for you.
Oil Heated Homes Switch To
JC HEATING OIL Company
Located in Levittown, Pa. 19054
Do They Know Something You Don't Know?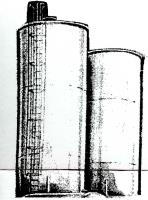 Worried About Rising Oil Prices?
Announcing Our
Winter Price Protection Plan
What JC Heating Can Do to Help
Purchase your winter supply of home heating oil now. We will store your heating oil in our million gallon storage tank located in Yardley, Pa. and lock in a fixed price for the winter months ahead.
Guaranteeing price and supply no matter what the weather or any world market conditions may bring.
While many Oil Company's will guarantee an oil price for the coming season, many will ask you to sign an agreement with a "force majeure" supply disruption clause, some will not give you a written agreement at all, just a verbal agreement over the phone, which simply means if the price of oil goes up and if they are unable to supply you that oil at their guaranteed price due to any reason beyond their control, (wars, riots, strikes, extreme weather, refinery outages, etc, etc, etc,) then they can terminate the price guarantee without notice and without penalty to their Oil Company.
What good is a price guarantee if the price of oil goes up or they can add additional fees and your Oil Company can cancel your price protection plan without even notifying you and without any penalty to them?
We offer:
Same Day Delivery
Cod Cash Discount Heating Oil Deliveries
Will Call Heating Oil Deliveries
No Contracts Required

Local Certified Technicians

Free Oil Tank Inspections
Service Agreements
Furnace Repair & Maintenance
24 Hour Customer Service
Over 44 Years of Experience
We offer tune ups, oil burner cleanings
Beckett Oil Burner Repair Service
Equipement Installations
Automatic Oil Delivery
Low Sulfur Heating Oil Burns Cleaner Than Regular Heating Oil & cuts down on green house gases
Since Low Sulfur Heating Oil burns cleaner and helps your heating system run more efficiently, it can reduce service-related costs, saving you time and money.
Boilers and Furnaces that burn low sulfur heating oil require less maintenance and fewer repairs
Choosing a heating oil company means picking one that is trusted and reliable. JC Heating has been delivery heating oil in Bucks County for over 47 years.
Our oil trucks are equipped with GPS and digital meters that print the customer a oil ticket which shows exactly how much heating oil was delivered. These meters are calibrated yearly by the state of Pennsylvania for your protection.
If you would like to become a JC Heating customer, please Call Us Today at (215) 493-7455 or (215)-945-4833, or fill out this form and someone will contact you.
You can always rely on JC Heating Oil Company in Levittown, Pennsylvania, for everyday low prices on quality Home heating oil and oil burner repair service.
When Ice and Snow Arrive ...You'll Be Glad You Did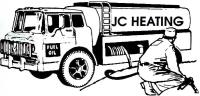 Your Your Local – Heating Oil Dealer - Fuel Oil Tank Removal & Replacements – Near Me – In My Area

JC Heating for over 47 years a name you can trust - Your Local Bucks County Fuel Oil Company

We're proud to provide HOME HEATING OIL & FUEL OIL SALES & OIL BURNER SERVICE to the following communities in Bucks and Montgomery Countyies PA:
Andalusia Pa, Buckingham Pa, Bensalem Pa, Bristol Pa, Bucks County Pa, Cornwells Heights Pa, Chalfont Pa, Croydon Pa, Doylestown Pa., Fairless Hills Pa, Feasterville Pa, Furlong Pa, Jamison Pa, Langhorne Pa, Levittown Pa, Lower Makefield Pa, Upper Makefield Pa, Morrisville Pa, New Hope Pa, Newtown Pa, Richboro Pa, Rushland Pa, Trevose Pa, Tullytown Pa, Warminster Pa, Washington Crossing Pa, Wrightstown Pa, Wycombe Pa, Eddington Pa, Edgely Pa, Fallsington Pa, Feasterville Pa, Hatboro Pa, Huntington Valley Pa, Holland Pa, Upper Holland Pa, Hulmeville Pa, Ivyland Pa, Solebury Pa, Southampton Pa, Morrisville Pa, Middletown Township Pa, Northampton Twp. Pa, Oakford Pa, Penndel Pa., Penns Park Pa, ParkLand Pa, Pineville Pa and Yardley Pa. and surrounding area near me.