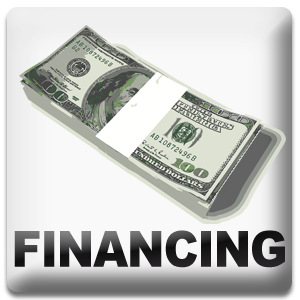 Call Us Today 215-945-4833
Financing Your New Heating or Air Conditioning Equipment
We understand that purchasing new Heating and Air Conditioning equipment can be expensive, Let us help to make things a little easier for our customers, we are offering consumer loan, and financing options.
SYNCHRONY FINANCIAL (SPECIALIZING IN HEATING AND AIR CONDITIONING PRODUCT FINANCING)
SYNCHRONY FINANCIAL is a leader in consumer financial services with 80 years of retail heritage. Synchrony Financial is built from GE heritage, tracing our roots to 1932 when GE first offered financing for new appliances. Our products bring together competitive rates and loyalty benefits for great ways to spend and save.
With financing from Synchrony Financial, you'll enjoy:
Plus, by taking advantage of special financing, you won't use up your existing funding sources, like a home equity line of credit, credit card or bank account. They'll still be available when you need them.
Please contact us to find out which Synchrony Financial financing options are available to you, or to learn about special financing promotions.
----------------------------------------------------------------------------------------------------------------------------------------------
Pennsylvania Special Loan

Program

for Energy Efficiency Home Improvements

Fixed Rate, Unsecured Financing for Energy Star rated Heating & Cooling Systems, Windows, Doors, Insulation, Geothermal and Solar Systems.
Principally supported by the Department of Environmental Protection, Pennsylvania Treasury Department and the Pennsylvania Housing Finance Agency, Keystone Help is designed to make energy efficiency more affordable for Pennsylvania homeowners. Keystone Help is administered by AFC First Financial Corporation, a Pennsylvania energy efficiency leader.
This program helps families gain control of their energy cost in the face of skyrocketing fuel bills. It's a phenomenal opportunity for homeowners who want to reduce their fuel bills, but who are unable to get a home equity loan or charge a $5,000 boiler on a high interest credit card.
Electric, Oil, Gas Heating and Air Conditions System including all equipment, installation, ducting.

Windows, Doors, Insulation

100% Financing From $1,000 to $10,000 or More

Unsecured - No Lien or Mortgage Filed on your Home

Secured Lien is applied to your home

No Home Equity is Required - Even new homeowners are eligible

Fast and Simple - Approval within hours

No Cost or Fees - to the homeowner or Contractor

Terms up to 10 Years with No Pre-Payment Penalty - Lower payments, but the flexibility to pay extra principal or pay off early.
For more information, log on to Energy Loan Program or call (888) 232-3477
JC Heating your approved Energy Loan help contractor call our office for details @ 215=945-4833
Federal Tax Credit 30% Of Cost
Credit Cards We Accept