System 2000 Oil & Gas Boilers
Heating your Home and Domestic Hot Water
Control the cost of heating you hot water while taking longer hotter showers
A Typical Home uses an estimated 65 gallons of hot water per day or 22,725 gallons per year.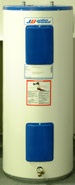 An electric hot water heater in Bucks County Pa. being serviced by Peco has a electric cost of approx. .17 cents per kilowatt hour with a anunnal hot water cost would be $950 per year or $79 per month.
Peco has one of the highest electric rates in the nation
A Gallon of fuel oil Contents 140,000 BTU and cost approx $2.20
1 KW of electric contents 3,412 But and Cost .17 cents
140,000 btu divide 3,412 btu = 41.03 kw
41.03 kw x .17 cent kw = the equilavent of paying $6.98 per gallon for heating oil

A system 2000 oil boiler with an inderect fired hot water, heating the same estimanted 22,725 gallon of hot water per year would have a anunnal hot water cost would be $146 per year or $12 per month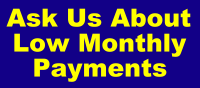 Call Our Service Department today to start saving
215-945-4833 or 215-493-7455
For over 48 years we're proud to provide System 2000 oil & Gas Boiler repairs, sales, installation and service the following communities in Bucks County & Montgomery County, PA:
Bensalem Pa, Bristol Pa, Buckingham Pa, Cornwells Heights Pa, Croydon Pa, Doylestown Pa., Fairless Hills Pa, Feasterville Pa, Furlong Pa, Jamison Pa, Langhorne Pa, Levittown Pa, Morrisville Pa, New Hope Pa, Newtown Pa, Richboro Pa, Trevose Pa, Tullytown Pa, Warminster Pa, Washington Crossing Pa, Wrightstown Pa, Wycombe Pa, Eddington Pa, Edgely Pa, Fallsington Pa, Feasterville Pa, Holland Pa, Hulmeville Pa, Ivyland Pa, Southampton Pa, Middletown Pa, Northampton Pa, Oakford Pa, Penndel Pa.,Pineville Pa, Penns Park Pa, and Yardley Pa. and surrounding area near me.