Croydon, Pa. 19021 Discount Home Heating Oil / Fuel Oil Delivery
Air Conditioning Repair, Heat Pump Repairs, Heating Oil Delivery & Heating Repair
Heating Oil Delivery - Installation - Repairs - Replacements - HVAC Maintenance - Service Agreements
Welcome to JC Heating & Cooling
Your Local Air Conditioning & Heating Contractor Serving Croydon, Pa
Since 1972 J C Heating & Cooling has been serving Croydon, Pa. homeowners and businesses with heating and cooling services. We work on all makes and models, our Certified service technicians are only a phone call away.
We pride ourselves on offering our customers quality reliable service they can trust. Our repair, maintenance and installation professionals are fully licensed and factory trained in the latest industry technologies.
Air Conditioning Repairs, Replacements & Installations in Croydon, Pa
When your home cooling system breaks down in the middle of the of the summer cooling season, your comfort can be seriously disrupted.. We service and repair all makes and models of air conditioners. When it's time to replace your old central air conditioner, we sell and install the most reliable, high efficiency air conditioning system that maximize your energy savings.
JC Heating Your Local Heating Oil Dealer Serving Croydon, Pa
We sell only premium Low Sulfur heating oil, which burns cleaner and results in fewer service problems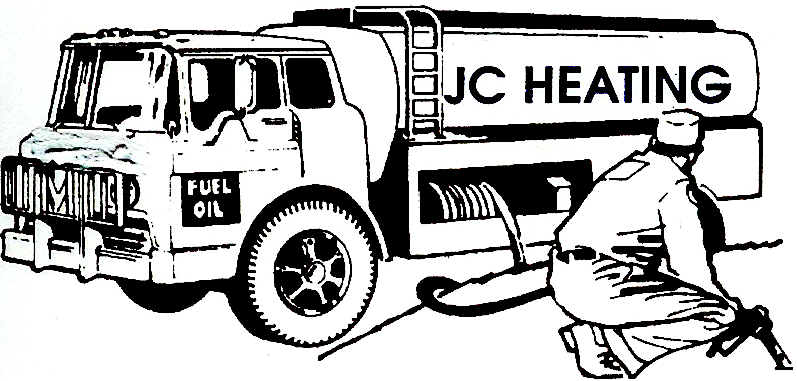 JC Heating delivers high quality fuel oil at discount prices in Croydon, Pa.
Budget payment plans - Spread your payments over 12 months
Our drivers are well trained on safe oil delivery practices.
Will Call(COD) fuel oil delivery is for customers who prefer to monitor oil levels on their own. We ask that you call to schedule your fuel oil delivery when your oil tank reads between 1/2 and 1/4. If the oil runs dry, and our service department must start your heater to get it running again, which is a billable service call. Payment is due at the time of delivery. Call for our current home heating oil prices.
(Automatic Oil Delivery) is a way to make sure your tank stays full without you having to constantly monitor your usage. Here's how it works: When you sign up for automatic home heating oil delivery, your information will go into our computer and we also have a weather monitoring system that helps us figure out your pattern of oil consumption.
Then we'll do the rest. If you need oil, we'll deliver it and you don't have to be home. You'll know when we've refilled your tank, because we'll leave a metered delivery ticket that will give you information about the amount we delivered along with an invoice that gives you 20 days to pay. You don't even have to check your tank anymore. You'll know your oil will be delivered on time and without interruption.
Oil Burner Service Agreements & HVAC Maintenance Agreements in Croyden Pa.
Tired of worrying about your boiler or furnace maintenance?
We offer great heating service agreements to keep your heating system as reliable as possible.
As a JC Heating customer, you can enjoy peace of mind knowing our service department respond quickly at any time of the day or night in the event of an emergency for our service agreement customers
Prompt service - we're here for our customers 24 hours a day / 7 days a week
Receive an annual tune-up of your oil boiler or oil furnace

You also receive coverage for most major system components

Extend the life of your equipment

Keeps your equipment running at peak efficiency

Same day emergency service if you ever lose your heat
Oil, Gas, Heat Pumps Heating Repairs, Replacements & Installation in Croydon, Pa.
JC Heating offers fast, affordable repairs to the Croydon Pa. area for all types of boilers, furnaces as well as heat pumps and ductless heat pump systems. If it's been a year or more since you've had your heater checked, it might be a smart idea to schedule a tune-up to prevent an unwanted breakdown. A tune up will maximize your energy savings. Our certified technicians are standing by and can work on all Makes and Models
.
Water Heater Installation, Repair and Replacements in Croydon, Pa.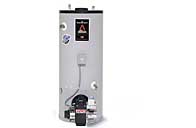 It doesn't matter if it's oil, gas, electric or solar, we can repair just about any make or model water heater.
We Sell and Install Only The Best Name Brands
Bradford White - A. O. Smith - John Woods - State Water Heaters, Rheem Water Heaters

JC Heating offers installation and service for

(OIL, Gas, Electric, Tankless, Solar Hot Water Heaters)
Heating Oil Tank Removal, Oil Tank Repairs and Installations in Croydon, Pa
At JC Heating & Cooling we service and install a complete line of underground and aboveground oil tanks in Croydon, Pa.
Soil Remediation - Heating Oil Tank Testing
Emergency Fuel Oil Tank Repairs Available
We have installed hundreds of heating oil tanks during our 40 years in business, and we have the training and expertise to do the job quickly, professionally and safely.
Croydon Pa. Air Duct Cleaning
JC Heating's professional air duct cleaning process can help allow air to flow more easily and freely, reducing energy consumption, improve indoor air quality, by removing dust particles and mold spores, while reducing symptoms for allergy sufferers in Croydon, Pa.
If you would like to become a JC Heating customer, please contact our Service Team at 215-945-4833, or fill out this form and someone will contact you.