Levittown, Pa. 19054-19055-19056-19057 Discount Heating Oil Prices
Air Conditioning Repairs, Heat Pump Repairs, Heating Oil Sales & Heating Repairs & Installations
Domestic Hot Water Coil Replacements - Installation - Repairs - Replacements - Maintenance - Service Agreements
About Levittown Pa.
Located in Bucks County, Levittown Pa. is just north of Philadelphia. The land on which Levittown was purchased in 1951 by Levitt and Sons. Construction began in 1952 and was completed in 1958. Levitt built six styles of homes in Levittown: The Rancher, The Levittowner, The Colonial, The Pennsylvania, and the County Clubber. Levitt build the neighborhoods with pools, parks,baseboard fields and playgrounds . The homes were moderately priced and required only a low down payment of $100
Welcome to JC Heating & Cooling
Your Locale Air Conditioning & Heating Contractor located in Levittown, Pa
Since 1972 JC Heating & Cooling is your best choice for repairs, installation, maintenance and service in homes and buildings just like yours in the Levittown AREA. We take special pride in the craftsmen we train and employ. Its also noticeable immediately in the attitude and integrity our technicians bring to you home. Our entire company works hard to make your experience enjoyable. You can also be assured that JC Heating stands behind the work we do as well as comply with all locale codes.
Air Conditioning Repairs & Installations in Levittown, Pa
When the dog days of summer arrive and your air conditioning is down you can count on JC Heating & Cooling a name you can trust for all of your air conditioning needs. We service and repair all makes and models of air conditioners. When it's time to replace your old central air conditioner, we sell and install the most reliable, high efficiency air conditioning system that maximize your energy savings.
JC Heating Your Locally Owned and Operated Source For Heating Oil Serving Levittown, Pa
With a full fleet of trucks, we're in your neighborhood everyday.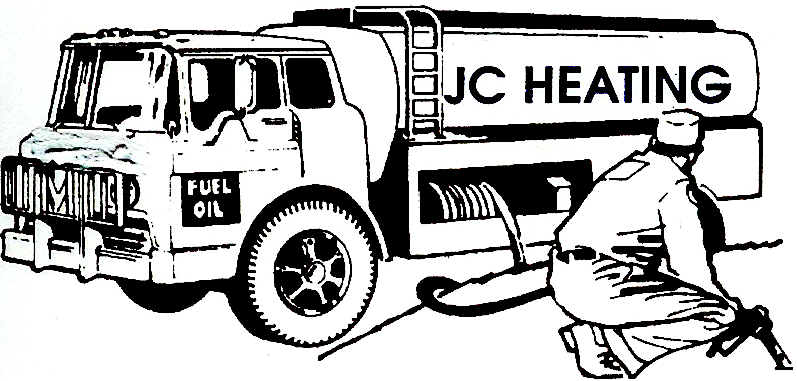 JC Heating Delivers quality fuel oil at discount prices in Levittown, Pa.
Ask about our Easy Pay Budget Payment Plans
We have a team of drivers certified and trained in Heating oil delivery.
Will Call Delivery (COD) delivery is for customers who prefer to monitor oil levels on their own. We ask that you call to schedule your oil delivery when your oil tank reads between 1/2 and 1/4. If the oil runs dry, and our service department must start your system to get it running again, which is a billable service call. Payment is due at the time of delivery.
(Automatic Oil Delivery) we offer the convenient option of automatic oil delivery. You never need to go to your oil tank again to determine if you need a heating oil delivery. We have a sophisticated computer software that predicts when you'll need your fuel based on factors like the size of your home, usage rates, the weather and more. Each time we deliver, our software recalculates your usage rate and gets even more accurate. Payment terms pending credit approval.
Oil Burner Service Agreements & HVAC Maintenance Agreements in Levittown Pa.
An annual service agreement will provides outstanding value and real peace of mind.
24 Hour Emergency Service

Receive an annual tune-up of your oil boiler or oil furnace

You also receive coverage for most major system components
Heating Repairs & Installation in Levittown, Pa.
For winter's chill we are there to serve you. We can handle any heating problem whether oil or gas, baseboard heat, boilers, electric, furnaces, or heat pumps. We service all makes and models. When it's time to replace your old York Shippley heating system we sell and install the most reliable, high efficiency heating system that maximize your energy savings. We sell Burham Boilers & Weil McLain Boilers
Levittown Pa. Baseboard Heat Installations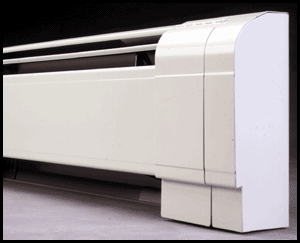 For over 48 years we have converted Levittown Radiant Heating System to Baseboard Heat.
From the Levittowner, Rancher, Colonel, County Clubber, Pennsylvania, we know them all.
Save up to 15% on your heating bills by converting to baseboard

Heating Oil Tank Removal, Oil Tank Repairs and Installations in Levittown, Pa
You can extend the life of your oil tank - especially if it is outside - by keep it full during the summers. This reduces condensation and water build up, one of the main contributions to oil tank corrosion.
At JC Heating & Cooling we service and install a complete line of underground and aboveground oil tanks in Levittown, Pa.
Soil Remediation - Heating Oil Tank Testing
Emergency Fuel Oil Tank Repairs Available
We have installed hundreds of heating oil tanks during our 44 years in business, and we have the training and expertise to do the job quickly, professionally and safely.
Attractive tank enclosures are available for above ground heating oil tanks