Penns Park , Pa. 18943 Discount Home Heating Oil Delivery
Air Conditioning Repairs, Heat Pump Repairs, Fuel Oil Delivery & Heating Repairs & Installations
Installation - Repairs - Replacements - HVAC Maintenance - Service Agreements - Oil Burner Repairs
Welcome to JC Heating & Cooling
Since 1972 Your Locale Air Conditioning & Heating Contractor for Penns Park, Pa
Our technicians are experienced in installing, repairing and maintaining all types of heating and cooling equipment. Holding advance licenses and decades of experience, or technicians are full time employees dedicated to keeping your energy equipment efficient and your home safe. JC Heating & Cooling is your best choice for repairs, installation, maintenance and service in homes and buildings just like yours in the Penns Park Area. Our entire company works hard to make your experience enjoyable.
Air Conditioning Repairs & Installations in Penns Park, Pa
When the dog days of summer arrive in Penns Park and your air conditioning is down you can count on JC Heating & Cooling a name you can trust for all of your air conditioning needs. We service and repair all makes and models of air conditioners. When it's time to replace your old central air conditioner, we sell and install the most reliable, high efficiency air conditioning system that maximize your energy savings.
Fuel Oil & Home Heating Oil Delivery in Penns Park Pa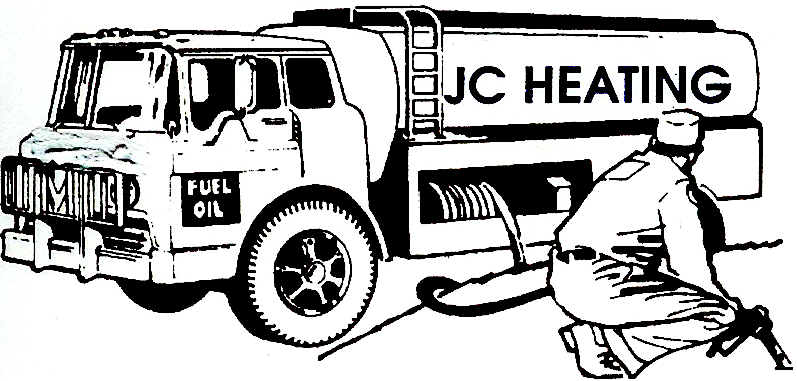 Credit Cards Accepted
JC Heating Delivers quality fuel oil at discount prices in Penndel, Pa.
Ask about our Oil Easy Pay Budget Payment Plans
We have a team of drivers certified and trained in heating oil delivery.
Will Call Delivery (COD) With our "Will Call" option, you have the freedom to schedule your home heating oil delivery as needed. When you decide you would like your heating oil delivered, call us and we will make arrangements for the delivery to your home or office. We ask that you request your heating oil order at least 24-48 hours prior to delivery. Same day emergency service is available. Payment is due at the time of delivery.
Automatic Oil Delivery Our automatic fuel oil delivery customers in Penns Park have first priority over other customers for service at any time and in any weather.
The Worry-Free, Convenient Way to Receive Fuel
The best way to make sure you don't run out of heating oil is to sign up for Automatic Delivery. We use computer software to monitor your heating oil usage along with the weather so we always know when you need a delivery. It's free to sign up for Automatic Delivery.
You don't have to keep track of the amount of oil you use.

You don't have to be home when deliveries are made

You don't have to pay on delivery

Certified Metered Deliveries
Service & Maintenance Agreements
24-Hour Emergency Heating Service
We offer a wide choice of service plans for your heating and cooling systems.
A service technician is available 24 hours a day.
Regular check-ups & maintenance extends system life

Regular maintenance reduce breakdowns as much as 95%

Regular maintenance can lower utility bills as much as 35%

Keep your systems going longer with simple upkeep!

Check condition and operation of heating system

Free Safety Inspections
Oil, Gas, Heat Pumps Heating Repairs & Installation in Penns Park, Pa.
For winter's chill in Penns Park we are there to serve you. We can handle any heating problem whether oil or gas, boilers, steam boilers, electric, furnaces, or heat pumps. We service all makes and models. When it's time to replace your old heating system we sell and install the most reliable, high efficiency heating system that maximize your energy savings.
Water Heater Installation, Repair and Replacements in Penns Park, Pa.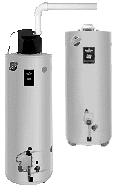 It doesn't matter if its oil, gas, electric or solar, we can repair just about any make or model water heater.
We Sell and Install Only The Best Name Brands
Bradford White - A.O.Smith - John Woods - State.

JC Heating offers installation and service for

(Oil, Gas, Electric, Tankless, Solar Hot Water Heaters)
Oil Tank Removal, Oil Tank Repairs and Installations in Penns Park, Pa
At JC Heating & Cooling we service and install a complete line of underground and aboveground oil tanks in Penns Park, Pa.
Soil Remediation - Heating Oil Tank Inspections
Emergency Fuel Oil Tank Repair Available
We have installed hundreds of heating oil tanks during our 40 years in business, and we have the training and expertise to do the job quickly, professionally and safely.
Home Standby Generators Backup Power For Your Home in Penns Park, Pa.
Whether it's caused by Peco power interruption or weather disaster, power outages are frequent occurrences. A power outage is more then an inconvenience. It sends families to hotels. Basements flood when sump pumps have no power.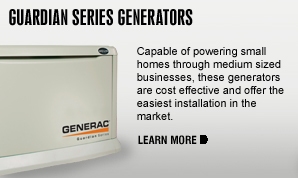 Protect Yourself with a Backup Generator from J C Heating
We offer Generac Installations for Natural Gas and Propane
Generators Installation Quotes are always Free!
Imagine your home without power
No Heating - No Lights - No TV
Sump pump does not work when you need it most
Spoiled food in the refrigerator - freezer!
If you would like to become a JC Heating customer, please call our Service Team at 215-945-4833, or fill out this form and someone will contact you.