Bucks County, Pa. Discount Home Heating Oil Delivery
Air Conditioning Repairs, Heat Pump Repairs, Heating Oil Delivery & Heating Repairs & Installations
Fuel Oil Delivery - Installation - Repairs - Replacements - HVAC Maintenance - Service Agreements
Welcome to JC Heating & Cooling
Your Locale Air Conditioning & Heating Contractor Serving Bucks County, Pa.
JC Heating and Cooling has operated in the Bucks County area for over 45 years. We are a family owned business which prides itself on providing the best heating oil prices and quality service to over 5,000 of our customers. Our staff delivers excellent customer service from the initial contact with our customer friendly office personal to our professional service department.
Need a new air conditioning installation or repair in your Bucks County Home?
If you need an air conditioning service or repair our highly trained technicians will get your system up and running in no time. In need of a new system? Today's high efficiency air conditioners can save you up to 40 percent on you cooling cost compared to older units. For homes lacking duct work, high efficiency mini ductless system are a great alternative
JC Heating Your Locale Oil Home Heating Oil Dealer Serving Bucks County, Pa.
We have the most competitive heating oil prices.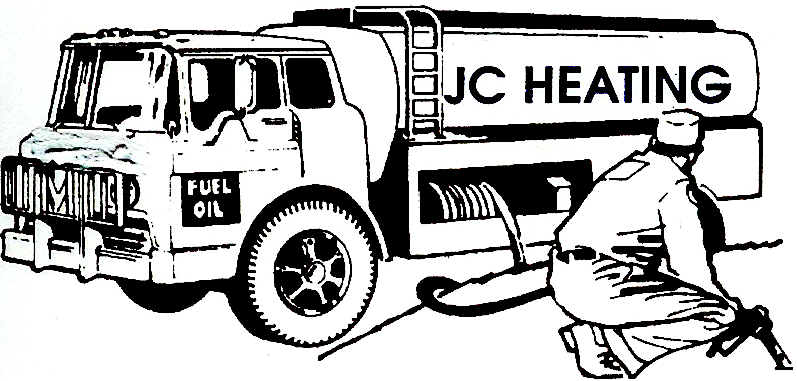 Same day delivery is usually available
JC Heating Delivers High Quality Fuel Oil at discount prices to Bucks County, Pa.
Make Easy and Affordable Monthly Budget Payment
We have a team of drivers certified and trained in oil delivery.
Will Call(COD) delivery is for customers who prefer to monitor oil levels on their own. We ask that you call to schedule your oil delivery when your oil tank reads 1/4 full. Allow sufficient lead time for delivery during normal business hours. If the oil runs dry, and our service department must start your heater to get it running again, which is a billable service call. Payment is due at the time of delivery.
(Automatic Oil Delivery means peace of mind) we offer the convenient option of automatic oil delivery. No more checking the fuel levels. No more remembering to call for a oil delivery. We take care of it for you. We have a sophisticated computer software that predicts when you'll need your fuel based on factors like the size of your house, usage rates, the weather and more. Each time we deliver, our software recalculates your usage rate and gets even more accurate. Payment terms pending credit approval.
Sign Up for a Oil Burner Service Agreements in Bucks County, Pa.
24-Hour Emergency Heating Service
Period preventive maintenance can ensure that your heating and cooling equipment has a long and trouble free life.
Prompt service - we're here for our customers 24/7

An annual tune-up of your oil boiler or oil furnace in included

Test airflow for deadly carbon monoxide

Most major oil system components are covered

Prevent unwanted breakdowns
For fast , Reliable Heating Repairs and Service anytime in Bucks County, Pa.
It always seems to happen on the coldest days, when your heater is working the hardest: and then you realize the heating system has stop work and the house is becoming cold. Our office staff are always on call to dispatch our service men in any weather rain or snow. With over 40 years experience fixing heating systems just like yours. Our trucks are fully stocked with the tools and parts to get your system up and running again. Are you considering installing a new high efficiency boiler, furnace for your home. Fuel savings of up to 30% to 40% are normal today with new equipment. Providing improved comfort and better safer operation.
Water Heater Installation, Repair and Replacements in Bucks County, Pa.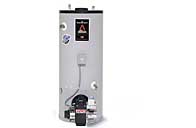 It doesn't matter if it's oil, gas, electric or solar, we can repair just about any make or model water heater.
We Sell and Install Only The Best Name Brands
Bradford White - A. O. Smith - John Woods - State

JC Heating offers installation and service for

(OIL, Gas, Electric, Solar Hot Water Heaters)
Oil Tank Removal, Oil Tank Repairs and Installations in Bucks County, Pa
At JC Heating & Cooling we service and install a complete line of underground and aboveground oil tanks in Bucks County, Pa.
Soil Remediation - Heating Oil Tank Testing
Emergency Fuel Oil Tank Services Available
We are Licensed and Insured
We have installed hundreds of heating oil tanks during our 44 years in business, and we have the training and expertise to do the job quickly, professional and safety.
Whole House Standby Generators in Bucks County, Pa.
Don,t be left in the cold and dark again. J C Heating installs Generac Standby Generators for your home. Generac is the top selling home standby generator in the United States. When your power goes out, your generator will go on within 10 seconds of determining a power loss, providing 24/7 protection for you and your family.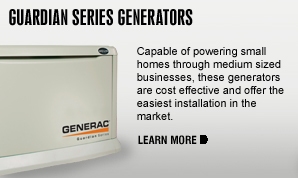 Standby Gas Generators
We offer Generac Generators installations for Natural Gas and Propane
Generator Installation Quotes are always free!
Keep the lights on!
Keep your home warm during the next power outage!
Have any questions, Give us a call anytime
If you would like to become a JC Heating customer, please call at 215-945-4833, or fill out this form and someone will get back to you.