JC Heating & Cooling located in Levittown, PA is your Local Certified Chimney Sweep serving Bucks County, PA.
If you are buying or selling a home JC Heating can help.
We Offer Level I, II & III Chimney Safety Inspection by Certified Professionals
Chimney, Heater & Oil Tank Inspections & Soil Samples if needed
Required by the National Fire Protection Agency for Real Estate Transfers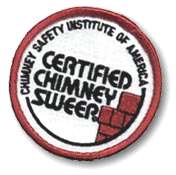 In August 2003, Bristol, Bensalem, Middletown, Falls, Warminster , Tullytown Township along with many other townships in Pennsylvania, adopted the International Building Codes and subsequent NFPA standards. The National Fire Code labeled NFPA 211
In NF PA 211 chapter 14 section 14.5 it requires for the resale of any property to have a Level 11 Chimney, fireplace, vent , and solid fuel inspection. This inspection must be performed by a "certified" agency.
We will give you the opportunity to see inside of your chimney or fireplace.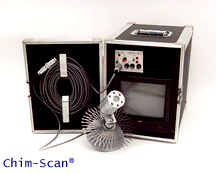 We will take the guesswork out of your chimney inspection! We will view the flue using a special closed-circuit camera while giving you an opportunity to thoroughly see inside of your chimney or fireplace.
You will get a more detailed inspection. The camera sees deep inside the chimney for a more close-up look to videotape areas normally hidden from view and provides a more detailed view than a visual inspection can provide. You will get a video or still photos for documentation and insurance claims if requested.
Is your home in need of a heater inspection, furnace clean and or certification for your pre-listed sale or in order to meet your inspection requirements?
Consultation: Advice and information about your installation, and safe burning practices.
Masonry Repairs: We can return a unsafe, deteriorating chimney to full code complying condition quickly and economically.
UL Listed Stainless Steel Chimney Lining/Relining System: gives new life to damaged or unlined chimneys that would otherwise have to be completely torn down and rebuilt from the ground up.
Damage Chimney Tiles Damage Chimney Base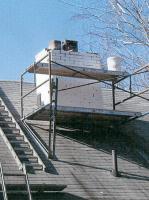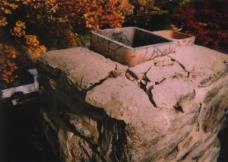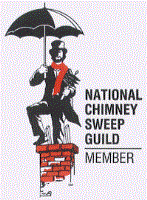 Call our Service Department For Chimney Inspections , Chimney Repairs and Heater and Oil Tank Inspections
@ 215-945-4833.
We are Qualified, Certified, Ethical, License and Insured. Our people are really nice to work with.
For more information, fill out this form and someone will contact you.
Recommended the most by Realtors in the Area.
For over 42 years we're proud to provide chimney, heater and fireplace inspections & repairs to the following communities in Bucks County, PA:
Bensalem Pa, Bristol Pa, Buckingham Pa, Churchville Pa, Cornwells Heights Pa, Croydon Pa, Doylestown Pa., Fairless Hills Pa, Feasterville Pa, Furlong Pa, Jamison Pa, Langhorne Pa, Levittown Pa, New Hope Pa, Newtown Pa, Hatboro Pa, Horsham Pa, Richboro Pa, Trevose Pa, Tullytown Pa, Warminster Pa, Washington Crossing Pa, Wrightstown Pa, Wycombe Pa, Eddington Pa, Edgely Pa, Fallsington Pa, Feasterville Pa, Holland Pa, Hulmeville Pa, Ivyland Pa, Southampton Pa, Middletown Township Pa, Northampton Pa, Oakford Pa, Penndel Pa, Penns Park Pa,Wrightstown Pa, Morrisville Pa,and Yardley Pa. and surrounding area.