New Hope, Pa. 18938 Discount Heating Oil Delivery
Air Conditioning, Fuel Oil Sales & Heat Pump Repairs, Heating Installations & Service
Installation - Repairs - Replacements - HVAC Maintenance - Service Agreements
Welcome to JC Heating & Cooling
Your Locale Air Conditioning & Heating Contractor Serving New Hope, Pa
Welcome! We are a locale, family owned and operated, full service supplier of quality home heating oil and air conditioning and heating services. We've been serving residential and commercial customers in New Hope and the surrounding area since 1972, satisfying the needs of several generations. Our customers have the peace of mind, knowing an experienced local service technician is only a phone call away.
Air Conditioning Repairs, Replacements & Installations in New Hope, Pa
When the super hot days of summer arrive in New Hope and your air conditioning is down you can count on JC Heating & Cooling a name you can trust for all of your air conditioning needs. We service and repair all makes and models of air conditioners. When it's time to replace your old central air conditioner, we sell and install the most reliable, high efficiency air conditioning system that maximize your energy savings.
JC Heating Heating Oil Sales in New Hope, Pa
Home Heating Oil at Affordable Prices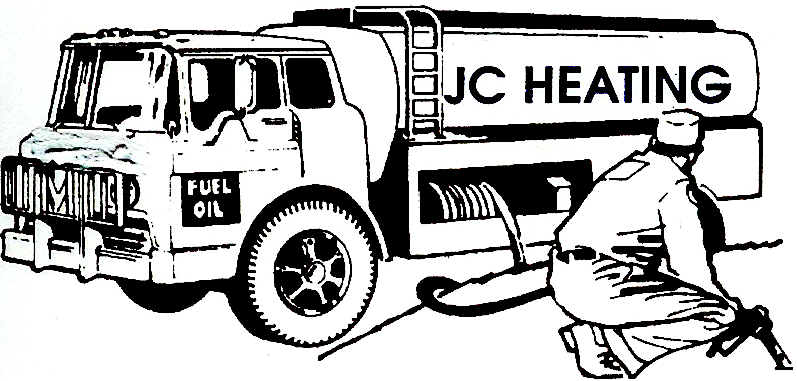 Budget Plans
Why pay for your annual fuel usage in a few short months. Our 12-month budget plan spreads your estimated yearly cost out into smaller, more manageable monthly payments. Budgets be
Dependable Deliveries
We have a team of drivers certified and trained in heating oil delivery.
Will Call(COD) Very Simply, Will Call Heating Oil Delivery, means that you "will call" or order heating oil when you need. Will call delivery requires that you check your heating oil tank gauge frequently. Payment is due at the time of delivery. Credit Card Payments are accepted
(Automatic Oil Delivery) we offer the convenient option of automatic oil delivery. Weather conditions and your historical heating oil usage are evaluated to determine when you should receive your next heating oil delivery. Great for people who prefer the convenience of not having to monitor their oil tank level, or go through the steps to order heating oil..
Oil Burner Service Agreements & HVAC Maintenance Agreements
Make sure your heating system is working reliably and safely this winter with maintenance from JC Heating. An annual service agreement will provides outstanding value and real peace of mind.
24 Hour Emergency Service - Available to our customers
Prompt service - we're here for our customers 24/7

Receive an annual tune-up of your oil boiler or oil furnace

No labor cost for parts covered by service plan

Day and night service of oil heating systems, including hot water

You'll be protected from costly repairs and service disruptions

You also receive coverage for most major system components
Oil, Gas, Heat Pumps Heating Repairs, Replacements & Installation in New Hope, Pa.
No matter how cold it is outside. We can handle any heating problem whether oil or gas, boilers, electric, furnaces, garage heaters or heat pumps. We service all makes and models. When it's time to replace your old heating system we sell and install the most reliable, high efficiency heating system that maximize your energy savings.
Water Heater Installation, Repair and Replacements in New Hope Pa.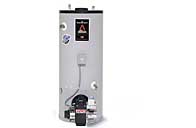 It doesn't matter if it's oil, gas, electric or solar, we can repair just about any make or model water heater.
We Sell and Install Only The Best Name Brands
Bradford White - A. O. Smith - John Woods - State

JC Heating offers installation and service for

(OIL, Gas, Electric, Tankless, Solar Hot Water Heaters)
Oil Tank Removal, Oil Tank Repairs and Installations in New Hope, Pa
At JC Heating & Cooling we service and install a complete line of underground and aboveground oil tanks in New Hope, Pa.
Soil Remediation - Heating Oil Tank Inspections
Emergency Heating Oil Tank Repairs Available
We have installed hundreds o f heating oil tanks during our 43 years in business, and we have the training and expertise to do the job quickly, professionally and safely.
Whole House Standby Generators in New Hope, Pa.
When the power goes out, a Generac generator can come to the rescue! JC Heating can a install Generac Standby Generator for your home. Generac generators can provide power to the entire house, or just to one or two rooms.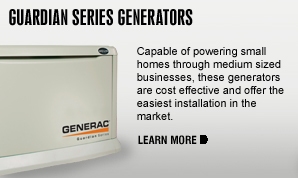 BackUp Generators
Our Generac Generators run off of Natural Gas and Propane
Generator Installation Quotes are always Free!
Keep your refrigerator running so your food will keep
Provide power for computers, wi-fi and communications
Duct Cleaning In New Hope, Pa.
Does someone in your home suffer from allergies, asthmas or other respiratory problems? Did you know that indoor air can be 3 to 5 times more polluted than outside air and we spend as much as 80% of our tome indoors. Let JC Heating and Cooling help clean your air. Proper duct cleaning can improve air quality and reduce allergies by removing contaminants like dust, mold, pet dander.
If you would like to become a JC Heating customer, Please call our Service Team at 215-945-4833, or fill out this form and someone will contact you.