Serving Bucks & Montgomery Counties for 48 Years!
Need Emergency Service Call Us Today 215-945-4833
Granby Heating Oil Storage Tanks Repairs & Installations
Simply The Strongest Made Steel Heating Oil Tank On The Market.
Granby Fuel Oil Storage Tanks - A Logical and Responsible Choice
Safe - Optional Double bottom system
Optional - Leak detection system
Granby Oil Tank Warranty up to 30 years
Optional Polyurethane coating for external protection
Optional UV-resistant coating
All tanks are factory pressure tested
Oil Tank Level Gauge & vent alarm
New Fire-matic Oil Tank Shut Off Valve
JC Heating specialize in the following fuel oil tank related services:
ABOVE GROUND HEATING OIL TANK REMOVAL (OUTSIDE, GARAGE, BASEMENT, OR CRAWLSPACE TANKS)
Underground Oil Tank Removal
* Oil Tank Replacement (includes removal and installation of a new tank)

* Oil Tank Removal and disposed of in accordance with PADEP regulations.

* Oil Line, Valve, Filter Unit upgrades / replacements

Double Bottom with secondary containment & leak detection
Replacing Tanks For your new or replacement tank, consider purchasing a secondary containment enclosure (a tank with double walls or a tank with a thick urethane coating). Approved home heating oil tanks are no longer just made of steel. Steel protected plastic tanks are also available. These provide an extra layer of protection regardless of tank location.
The new-generation of Granby aboveground tanks we install are virtually leak-proof, featuring double-wall construction and leak-detection features. Meets Dep requirement for secondary containment to help prevent spills & leaks.
Every oil tank JC Heating Oil Company sells is thoroughly quality tested to the company's exacting standards and installed by teams of technicians with decades of expertise – so the job is done quickly, professionally and safely.
We'll even remove and dispose of your old indoor or aboveground tank
Contact us today to get a FREE estimate for a new oil tank!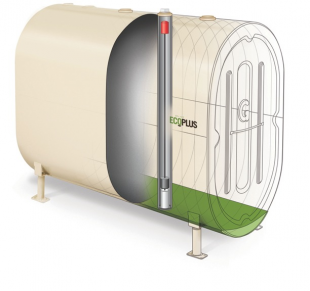 Granby Double Bottom Safety Heating Oil Tank
Heating Oil Tank Sales & Installations
215-945-4833
We Accept
Free Installation Quotes!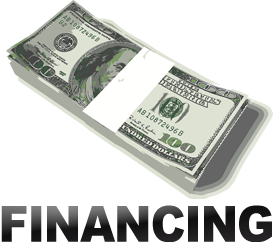 Financing is Available - You can count on JC Heating for a Professional Tank Installation
For over 48 years we're proud to provide heating oil tank repairs, sales, installation and service the following communities in Bucks County & Montgomery County, PA:
Analusia Pa, Bryn Athyn Pa, Bensalem Pa, Bristol Pa, Buckingham Pa,Croydon Pa, Cornwells Heights Pa, Croydon Pa,Churchville Pa, Dublin Pa, Doylestown Pa., Fairless Hills Pa, Feasterville Pa, Furlong Pa, Jamison Pa, Levittown Pa, Langhorne Pa, Lower Makefield Pa, Morrisville Pa, New Hope Pa, Newtown Pa, Richboro Pa, Ottsville Pa, Trevose Pa, Tullytown Pa, Warminster Pa, Washington Crossing Pa, Willow Grove Pa, Wrightstown Pa, Wycombe Pa, Eddington Pa, Edgely Pa, Fallsington Pa, Feasterville Pa, Hatboro Pa, Horsham Pa, Holland Pa, Huntington Valley Pa, Hulmeville Pa, Ivyland Pa, Langhorne Pa, Levittown Pa, Lower Makefield Pa, Lower Moreland Pa, Southampton Pa, Solebury Pa, Morrisville Pa, Middletown Pa, Northampton Pa, Oakford Pa, Parkland Pa, Penns Park Pa, Pineville Pa, Penndel Pa, and Yardley Pa. and surrounding area near me.