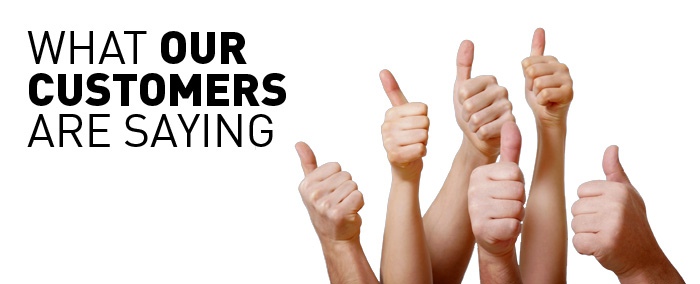 With JC Heating & Cooling, you'll always get quality heating oil at a fair competitive price, we service all brands, makes and models with expert installation, full warranty service, convenient payment plans, easy financing assistance and much more.
But don't take our word for it. Hear what our customers have to say:
JC Heating installed a stainless steel liner in my chimney. The professional installation team completed the job as scheduled. The liner had been recommended after a chimney inspection. The installation included a new stainless chimney cap and finished concrete wall at the furnace. The installation team cleaned up all debris. I recommend JC Heating for a trouble free installation and peace of mind during the heating season.
Normally, I wouldn't give 5 stars to a company I haven't used (yet). This is a unique circumstance. In short, a complex real estate purchase is being held up because the seller had an underground oil tank removed and cannot provide permits and inspection documents. I called JC Heating and Joe returned my call within 15 minutes to deliver an education on soil remediation that will not only save my buyers thousands of dollars, but also provide the security and peace of mind to move forward with the purchase on a home they love. Thank you for your time, information and patience with my abundance of questions, Joe! Also the woman who answers the phone is a delight. *Highly recommended based on my experience so far.
The Weil McLain boiler went in yesterday and I must say, we couldn't be more pleased! I appreciate your scheduling the installation so quickly. Jim and the rest of your staff was prompt and friendly and cleaned up when they were finished. Jim arrived about 7:30 which was great. He and Endre worked through until 6:30 last night - above and beyond the call of duty. I was certainly surprised that they stayed significantly past business hours to finish the job. They could have easily closed up at the end of the day and come back this morning. We were thrilled to have them stick with the job until finished - so much appreciated a warm house and a hot shower this morning.
Thanks for your promptness and professionalism. It is truly appreciated.
Your serviceman fixed my heater on Christmas Day! Enough Said.
On January 9, 2013, I had an annual oil burner service performed at my home.
I am writing to commend the technician who performed the service.
Matt called my home to tell me that he was on his way and then arrived shortly thereafter. I was impressed with Matt's thoroughness and diligence as he performed the servicing.
He was very patient with my questions and answered them in a manner that a lay person could understand. Overall, Matt is an asset to JC Heating & Cooling.
David Thorton - Levittown, Pa
"

We've been with JC Heating for over 30 years. I wouldn't go anywhere else. Lynda is great, and they're here right away when you need them. This is a company that truly cares about you."
Robert M. Churchville Pa.
"You are on my Realtor resource list.
Ruth Eldridge called raving about Dan. She was so happy with him. She said he was professional and nice, explaining everything he did." Levittown
"We installed a new furnace for our townhouse in Newtown. The price Mike gave us was very reasonable. The installation team Jim and Kevin were very professional. Before starting work, they put the floor covers down to keep the floor clean. Their technical skill is excellent and did a great job. We are very happy to have chosen the company - Jill P. Newtown Pa.
Just a short Note to say Thank You for the great service on my old Yukon Heater. The heater is working like a charm thanks to you and repairman Jim H. It's the quick, clean, knowledge and keeping the customer informed that your repairman Jim H. made me glad I called JC Heating. ED Hackett Newtown
Thank you so much for allowing Jim H to volunteer his time and energy to the Tech School. Your commitment to our school and community is a blessing for our students.
Ed Moffit -Instructor Bucks County Tech School Levittown
We have been with JC Heating for 35 years. They have always been there for us day and night. We can always count on JC .
Marilynn Milnes Langhorne
"You have a great crew of install guys. They were here at 8 AM sharp and worked straight through to 7 PM to get the job done. I was so impressed!
Rich Leonard Levittown
"JC Heating is very professional. My recent installation was very neatly done. I love my new Roth oil tank. It is a well engineered piece of equipment. It is so beautifully designed."
Sylvia Farley Bristol
"Wonderful people, great Company!"
Just a quick note: We've been in our home for just over 2 years now and never had any service to our gas heater. When I called yesterday, you were great fitting us in for a last minute appointment. At about the time discussed, the serviceman man Tom arrived and did a great job. He diagnosed the problem immediately, quickly replaced the coupler (good thing he had the part in his truck), and the heat was cranking before we knew it. He was professional and very pleasant to deal with. Thanks - now we have a company to call on for further service and repairs!
"The other company told us I needed a new unit.... You fixed it"
Sales Rep. Brad was very informative and not pushy! The new air air conditioner is working great. You guys did a great job.
I have used JC Heating & Cooling for many years. I found them in the phone book, and called because they were in my area. I have had them for my heating oil and when my air conditioning when out. Lindya the receptionist is great. I am happy I found them.
Thank you for taking the time to see what our customers are saying about us. For the privacy of our customers we have omitted their street address from their testimonials. This section of our web site is a work in process. We currently have hundreds of letters to transfer over to the site.
The testimonials included above have been collected primarily from phone satisfaction surveys, service survey cards and letters written by our customers.