Featured
Testimonial
Occasionally, we'll receive a review that is so flattering that we feel compelled to show it off in a special way. Thank you Victor Del Grosso for taking the time to write this letter.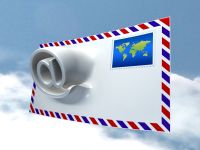 August 29, 2006
J.C. Heating Co.
Attention: Customer Service
I recently had J.C. Heating install a new heating system in my home. I can't tell you how impressed I was not only by the people you sent,(especially the two Jim's) but how the whole job was pre laid out. The crew arrived at 8 AM, and immediately I had five or six workers disassembling, removing certain parts outside to be reworked, or refurbished with sheet metal etc. Everyone had a particular job to do, knew what to do, and executed with precision their jobs.
By 11 AM, the old unit was disconnected and removed from the house. Impressive!
By 4 PM or so, (inside a 96 degree house with no electric all day due to a power failure) the new heater was running on power from your service truck, tested and ready to go.
I had the township inspector in to certify the heater and when he asked "who did the job?", and I told him J.C. Heating, he responded with "there are only one or two companies that do a real high quality installation, and J.C. was one of the best." This was more icing on the cake.
I know that too many times people are quick to complain, and way to slow to report a good job.
To JC Heating & Cooling, Mike in service, the two Jim's and the other servicemen I say WELL DONE.
Great job, the company should be proud of the quality personnel you employ, and the superior quality of their work.
Both my wife and myself are telling everyone about JC. Heating. Thanks for a great job.
Victor Del Grosso
Levittown, PA.
And Thank You Mr. Del Grosso for the opportunty to do your work, we appreciate the business.
The Staff and Management of JC Heating & Cooling