OIL BOILERS Repairs,
BOILER Replacements,
Oil Burner Repairs,
Levittown Pa.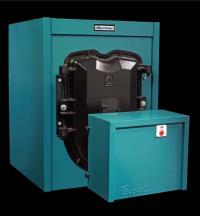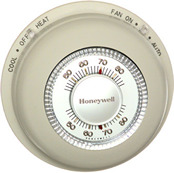 48 Years of Experience!

Call Us Today! 215-945-4833
Replacing an Oil Boiler or Gas Boiler
Whether you've been hit by an unexpected equipment breakdown or are planning ahead to avoid eventual problems with an old system, avoid eventual problems with an old system, JC Heating & Cooling offers a complete line of quality oil and gas boilers to heat your home efficiently.
Patching a broken or old system means putting today's money into yesterday's technology. With a new boiler, you get a fresh start with advanced high-quality technology designed for comfort and reliability.
However, simply installing a new boiler into an old system may not be the best solution. We'll evaluate your entire system to ensure you're getting the equipment that fulfills your comfort needs.
Be sure to tell us if you've experienced hot or cold spots in your home or hot water shortages when washing, cooking, etc. Lifestyle changes could also lead you to consider these various heating options:
Our expertise is particularly important when it comes to installations. The advanced, high-efficiency equipment that we install must be set up according to the manufacturer's specifications to achieve maximum efficiency. The U.S. Energy Star website states that an improper installation can reduce efficiency by 30 percent.
BOILER INSTALLATIONS
Water-heating Upgrades: With a new boiler, you should also consider two different domestic water heating options. An "internal tank less coil" can be immersed into the boiler's hot water. The coil picks up the heat and transfers in to the fresh water contained safely inside the copper piping. An "indirect water heater" is a separated external storage tank. Hot water is piped out of the boiler's heat exchanger into a seal coil in sided the tank. Heavily insulated to minimize heat loss, these indirect water heater units can hold up to 120 gallons.
System enhancements. Want to lower your heating bills season after season?
Then the heat manager is for you! Designed for light commercial or residential boiler heating systems, this handy fuel economizer uses state-of-the-art microprocessor technology to automatically adjust boiler water temperature to match system heat load. It reduces wear and tear on parts, flue emissions and electrical usage., and can also reduce boiler on/off cycles by up to 30 percent!

Let's say your paying $2.75 a gallon for heating oil. With one of these installed, it would be like spending $2.18 to $2.45 for the same gallon of Oil. Similar savings for gas or propane apply.
Zoning upgrades: Hot water systems can be "zoned"--which means different areas of the home can be regulated by their own thermostat. For example, one zone can be created for the sleeping area, another for the living area, and still another for the kitchen/dining area. If temperatures fall off more quickly in one zone than another, the thermostat will call for hot water to be circulated to that particular zone. Thermostat with a "set-back" capability let you turn down the temperature in an unoccupied areas--such as bedrooms during the day to say fuel.
Domestic Hot Water Coil Replacements and Repairs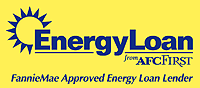 $0 down and attractive financing options: for qualified customers
Subject to credit approval

We Invite you to give us a call.
215-945-4833
If you need a qualified hvac contractor for your next system you come to the right place
We're proud to Repair, Service & Install Burham Oil & Gas Boilers the following areas in Bucks County, PA:
Bensalem Pa, Bristol Pa, Buckingham Pa, Chalfont Pa, Cornwells Heights Pa, Croydon Pa, Doylestown Pa., Eddington Pa, Fairless Hills Pa, Feasterville Pa, Furlong Pa, Hatboro Pa, Holland Pa, Horsham Pa, Huntington Valley Pa, Jamison Pa, Langhorne Pa, Levittown Pa, Lower Makefield Pa, Morrisville Pa, New Britain Pa, New Hope Pa, Newtown Pa, Penns Park Pa, Pineville Pa, Richboro Pa, Rushland Pa, Solebury Pa, Trevose Pa, Tullytown Pa, Warminster Pa, Washington Crossing Pa, Wrightstown Pa, Wycombe Pa, Willow Grove Pa, Eddington Pa, Edgely Pa, Fallsington Pa, Hulmeville Pa, Ivyland Pa, Southampton Pa, Middletown Pa, Northampton Pa, Oakford Pa, Penndel Pa., Wrightstown Pa. Upper Makefield Pa, and Yardley Pa..