Careers
HVAC Technician Jobs Available
CDL Hazmat Oil Truck Drivers - Willing to train the right person
We're always looking for talented, energetic people.
JC heating is always looking to add qualified professionals to its team. If you're interested in joining our growing staff of technicians, mechanics and delivery people, please free to call or complete our Employment Application. Thank you for considering JC Heating & Cooling.
HVAC Job Description
We have a position open for an HONEST experienced HVAC Service - Installer technician with a minimum of 5 years field experience. This position is for long term employment and applicants must have the necessary experience and training to install and service Air Conditioning / Heat Pumps, Oil Heating Systems, Gas Heating Systems.
Job qualifications Include:
Must have Valid Drivers License and ability to meet company's motor vehicle policy.
CDL Truck Driver License with Hazmat Endorsements a Plus

.
Professional Licenses

(Certified Chimney Sweep - Nate - PPA - PMAA)

a Plus.

Refrigerant certification and AC experience a plus.

Willingness to obtain new licenses.

Willingness to learn new technical skills.

Maintaining a clean and neat service truck to Company Standards.

Preparing accurate daily paperwork.

Must be able to lift or move up to 75 lbs.

Must not have fear of heights and ability to climb ladders.

Making recommendations to customers and identifying revenue producing opportunities.

Positive attitude, willingess to learn, amd clean cut appearance

Ability to close service sales.

Adhere to all city, state and federal regulatory statues

Ability to maintain a friendly and professional image.

Ability to accept on call work, evenings and weekends

Perform efficiency test on all combustion related calls.

Accounting for parts inventory and tools.

Work includes days, some on night calls, some weekends on call, some holidays.

Knowledge of variuos models on HVAC equipment

Ability to diagnose and repair various types of HVAV Equipment
We are committed to being an alcohol and drug free workplace company.
Heating Oil Delivery Driver
Job Responsibilities
Loads, secures, transfer and delivers fuel oil to residential locations.

Provides an exceptional level of service to customers.

Ability to use navigation tools such as GPS, computer, smartphone apps, physical maps and web-based maps.

Completes and maintains accurate records of inspections, with all DOT regulations.

CDL Class A or B with tanker and Hazmat endorsement

Current Medical Card
Benefits
We offer a competitive salary based upon your work ethics and experience.

A benefit package including health insurance, (Medical Coverage, Eye & Dental Coverage)

Paid Vacation

Paid Holidays

Paid Sick Time

Retirement Plan with Matching Contributions

Overtime opportunities

Commissions

Incentives

Company Service Vehicle with gas card
Apply Now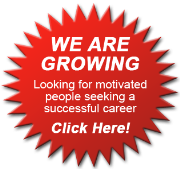 If you have the necessary experience and wish to advance your career, call 215-945-4833 for an appointment or submit your resume online.
Thank you for your interest in obtaining a position with JC Heating & Cooling. The following is a simple inquiry form to see if it is in your interest to take the time to come in and fill out our normal employment application and potentially interview for possible employment.
All information submitted will be held in strict confidence. No phone calls will be made to your current or past employers without first talking to you. JC Heating & Cooling is a drug-free workplace and will conduct a background check on all employee prospects before hiring.
All inquiries held in strict confidence.
---