Newtown Pa, 18940 Discount Home Heating Oil Delivery
Your Local Heating & Air Conditioning Contractor Serving Newtown, Pa.
Our Experienced Staff Can Help.
Discount Fuel Oil, Heat Pump Repairs, Heating and Air Conditioning Repairs in Newtown, Pa
Newtown, Bucks County Pa.
Newtown was founded by William Penn.
Newtown is a borough in Bucks County, Pennsylvania. The population is about 2,000. It is located just north of Philadelphia area. There is a thriving Amish Market in Newtown.
The oldest operating movie theater in America is located in Newtown.
Air Conditioning, Fuel Oil Delivery & Heating Repairs & Installations
Installation - Replacement - Repairs - HVAC Maintenance - Service Agreements
Welcome to JC Heating & Cooling
Your Local Air Conditioning & Heating Contractor Delivery Home Heating Oil To Newtown, Pa
We are a full-service fuel oil delivery, air conditioning and heating service company, serving homes and businesses throught out Newtown and the the surrounding area. For more than 48 years we have been providing efficient products and professional energy service to our customers.Whether we are delivery heating oil to your home, discussing a service plan or payment program that's right for your home, or servicing your heating and air conditioning equipemnt, we look forward to servicing you
Air Duct Cleaning In Newtown, Pa.
JC Heating's professional air duct cleaning can greatly reduce indoor air pollution in your home or office, we can help improve indoor air quality, while reducing symptoms for allergy sufferers by removing allergens, dust and harm full microbes.
Air Conditioning Repairs, Replacements & Installations in Newtown, Pa
When the dog days of summer arrive in Newtown Pa.and your air conditioning is down you can count on JC Heating & Cooling a name you can trust for all of your air conditioning needs. WE offer an annual Air-Conditioning Cleaning and Tune-Up so our customers can experience the benefits of a clean, efficient cooling system. We service and repair all brands of air conditioners. When it's time to replace your old central air conditioner, we sell and install the most reliable, high efficiency air conditioning system that maximize your energy savings.
JC Heating Your Local Heating Oil Dealer Serving Newtown, Pa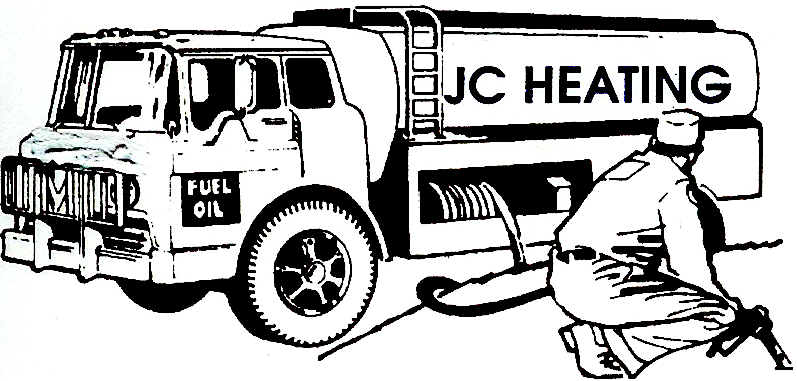 JC Heating Delivers High Quality Low Sulfur Fuel Oil at Discount Prices in Newtown, Pa.
Budget Oil Payment Plans re set up in 12 equal monthly payments.
Home Heating Oil Delivery - No matter what the weather, we'll get there
Do You Prefer To Manage Your Own Newtown Heating Oil Deliveries?
JC Heating Offers Online Ordering, 24/7, For Our Discount Customers New and Old
At JC Heating we have Heating Oil pricing that fits every budget and level of service that our customers are looking to acquire. Simply click the button below and you will be directed to our Discount Heating Oil web site. Registration is simple, fast and easy. Follow the prompts and you will have your next order of heating oil delivered before you know it. Once you are registered with our JC Heating discount site you will be able to place future online orders from you mobile device, tablet etc…. In just four simple clicks. Enjoy!
Will Call(COD) delivery is for customers who prefer to monitor oil levels on their own. We ask that you call to schedule your oil delivery when your oil tank reads between 1/2 and 1/4. If the oil runs dry, and our service department must start your heater to get it running again, which is a billable service call. Payment is due at the time of delivery.
(Automatic Oil Delivery) we offer the convenient option of automatic oil delivery. You never need to go to your oil tank again to determine if you need a heating oil delivery. We have a sophisticated computer software that predicts when you'll need your fuel based on factors like the size of your house, usage rates, the weather and more. Each time we deliver, our software recalculates your usage rate and gets even more accurate. Payment terms pending credit approval.
Heating & Cooling Service Agreement Plans
Protect your heating system with one of our valuable service plan options.
Savings of up to 10% on energy cost
Receive an annual tune-up of your heating system
Extended life of your equipment
Greater peace of mind
Oil, Gas, Heat Pumps Heating Repairs, Replacements & Installation in Newtown, Pa.
Keep your heating system running safely and efficiently with an annual tune-up from one of our expert technicians. A boiler, furnace or heat pump that is properly maintained can reduce tour annual energy cost by 10% each winter and can extend the life of your equipment. For service or replacement for your boiler, boiler water or steam, water heater or heat pump. We are only a phone call away. When it's time to replace your old heating system we sell and install the most reliable, high efficiency heating system that maximize your energy savings.
Water Heater Installation, Repair and Replacements in Newtown, Pa.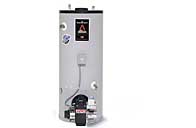 It doesn't matter if it's oil, gas, electric or solar, we can repair just about any make or model water heater.
We Sell and Install Only The Best Name Brands
Bradford White - A. O. Smith - John Woods - State
JC Heating offers installation and service for
(OIL, Gas, Electric, Tankless, Solar Hot Water Heaters)
Oil Tank Removal, Oil Tank Repairs and Installations in Newtown, Pa
At JC Heating & Cooling we service and install a complete line of underground and aboveground oil tanks in Newtown, Pa.
Soil Remediation - Hating Oil Tank Inspection
Emergency Fuel Oil Tank Services Available
We have installed hundreds of oil tanks during our 43 years in business, and we have the training and expertise to do the job quickly, professionally and safely
If you would like to become a JC Heating customer, Please call our Service Team at 215-945-4833, or fill out this form and someone will contact you.
For all your air conditioning and heater repairs near me