Boiler Repairs, Boiler Installations
Want To save $300 or more this Year?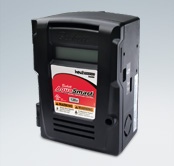 A smart way to lower your heating bills!
The Beckett AquaSmart is an advanced, microprocessor-controlled device for boiler (hydronic) heating systems. It reduces fuel consumption up to 20% by automatically adjusting the boiler temperature to meet the actual heating need of a home. With the AquaSmart you will enjoy lower heating bills season after season
Reduce fuel consumption up to 20%

Reduce system maintenance and extend boiler life

Manufacturer 5 year replacement warrranty
How much can the Beckett AquSmart help me save?
Consistent comfort in your home with automatic water temperature control to never let your boiler temperature get too hot or too cold.
Beckett guarantees that anyone who purchases and installs the Beckett AquaSmart Boiler Temperature Control with the Heatmanager fuel economizer will reduce their energy consumption for heating by a minimum of 10% in the first year of operation. If your equipment does not use 10% less energy in that year, Beckett will refund the purchase price of the product, up to $350.
For Sales & Installation Call our Service Department @ 215-945-4833