Humidity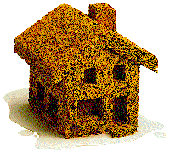 In winter, the simple act of turning up your thermostat dries out your house. That's because warm, dry air acts like a giant sponge that soaks up moisture from everything it touches.
The Unpleasant results: You may experience dry skin and chapped lips. Hardwood separate at the seams. Woodwork and furniture shrink, warp, and crack. The piano goes out of tune. Wallpaper peels at the edges.
Fact is that wintertime relative humidity inside the average home hovers around a bone-dry 15%.
By contrast, the average humidity in the Sahara Desert is 25%!
Fortunately, you can help solve the problem by installing a Honeywell whole-house humidifier. Honeywell humidifiers replenish the humidity in the air in a safe, water vapor form (no mist or droplets). They are the right choice for a more comfortable and healthy home.
Humidifiers help to reduce heating bills.
Humidifiers can help lower heating bills because humidified air feels warmer. For example, a 69 F temperature at 35% relative humidity feels just as warm as 72 F setting at 19% relative humidity. Setting your thermostat down by 3 degrees can reduce annual heating bills by as much as 5 percent.
Call our Service Department for Sales or Service at 215-493-7455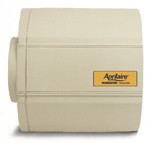 Relative humidity is the percentage of moisture in the air compared to its maximum capability to hold moisture under the same conditions. 70 degree air can hold more than 12 times as much moisture as 10 degree air. Outside air at 10 degrees and 70 percent relative humidity drops to 7 percent relative humidity when heated to normal room temperature without other internal sources of moisture, such as cooking, laundry, showers, etc. That's only a fraction of the humidity recommended for the average heated home, and its this 'desert dryness' that makes you feel uncomfortable and takes moisture from your home, furnishings and even you and your family. The recommended indoor relative humidity is 35% and up to 45% in warmer climates or where special construction prevails and not all humidifiers have the capacity to reach these levels.
Doctors often times have mentioned dry air as one of the causes for nose, throat, and other physical aggravations.
A Whole House Humidifier Will Make Indoor Air More Comfortable And Healthy In Your Bucks County, Pa Area Home.
We repair all Makes & Models