Energy Watch
Oil Heat - The Right Choice!
Give yourself a big pat on the back - because you've chosen Oil Heat to heat your home! Todays Oil Heating is 99.9% clean and 100% warm... providing reliable, low-cost comfort no mater how cold it gets!
It's clean:

Oil Heat is 99.9% clean - burning so clean that its emissions aren't requlated by the Federal Clean Air Act.

It's efficient

: It takes 461 fewer gallons of oil today than it did 20 years ago to heat the average home. On average, heating oil is 16% more efficient than utility gas, according to the U.S. Department of Energy.

It's economical

: Adjusted for inflation, oil prices today are virtually unchanged from 30 years ago. In our area, Oilheat has been less expensive than utility gas for 10 of the past 11 years.

It's safety stored:

Today's state-of-the-art storage tanks are more technologically advanced than ever!

It's non-explosive:

A match dropped into heating oil will go out as if dropped into water.

Oil heat offers personal service:

At JC Heating we know you and your heating system, You can't say that about the gas utility!

The average life expectancy of an oil heat appliance is 30 or more years if they are properly maintained.

The average life expectancy of a natural gas furnace is only 12-14 years.

The hot water recovery rate of an oil-fueled water heater is twice as fast as a natural gas water heater and three times as fast as an electric water heater.
Environmentally friendly and economical, it's no surprise that over 13 million homes and businesses depend on Oilheat!
New Oilheat Equipment Saves Energy and Money
Are your fuel bills to high? It may be time for a heating system upgrade. Today's high efficiency OilHeat equipment is cleaner, quieter, more dependable and affordable than ever! That means you'll recoup your envestment faster and save money from lower energy bills sooner.
Reach for the Energy Star
When you upgrade or replace your old equipment with products that have recieved the ENERGY STAR rating, you can cut energy cost and protect the environment. Created by the Environmetal Protection Agency (EPA), only the most efficient products have earned the ENERGY STAR .

ENERGY STAR products can help you save hundres of dollars per year. For example, with an ENERGY STAR rated oil-fired furnace or boiler, you can reduce heating bills by almost 30%! Plus, ENERGY STAR products can help save our earth. If just 1-in-10 households bough ENERGY STAR equipment, over 17 billion pounds of pollution would be removed from the air!
It Time to Upgrade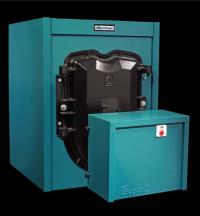 An upgrade should save you money by improving your system's efficiency and reducing your fuel use, Thanks to state-of-the-art engineering and techology, modern Oilheat equipment boasts efficiency levels exceeding 90%. The savings from burning less fuel versus equipment that has seen better days could pay for new equipment in as little as 4 years, for a new boiler or furnace. Plus, thanks to "Cleanburn Science," modern Oilheat rquipment burns about 500 gallons less fuel annually than it did 30 years ago.
Electric Resistance
Electric resistance is the most expensive method of heating your home in the Bucks County climate.
It's like paying $7.00 a gallon for heating oil!
Heat Pump
In the Bucks County climate, electric heat pumps are actually the second most expensive way to heat your home. The colder the weather gets, the less efficiency the heat pump delivers.
Here's the Cold Truth
When outside tempertures drop into the mid-30's, heat pumps simply don't heat. At that point, a backup system (electric resistance) kicks in and that is the most expensive way to heat a home, like paying $7.00 a gallon for heating oil. We have oil heat systems that will convert your heat pump to efficient, modern, warm Oil Heat. With a modern Oil Heat system you can enjoy savings and an unlimited supply of hot water.