"Environmental Safety"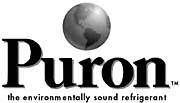 At JC Heating and Air Conditioning, we recognize and accept our "environmental responsibilities." This is evident in a number of ways, from the extent to which our technicians are "EPA conscious" and specifically trained to the fact that we have identified and acquired all the various computer-based and mechancial resources necessary to deal with those environmental responsibilities.
"Environmental safety" is a different focus than a safe approach to "on-the-job" matters. Here our intent is to actively pursue and utilize products, tools and practices that go beyond "not harming the environment: or goal is to protect the environment. Frankly, we are very proud of the fact that we have always dedicated ourselves to this progressive posture.
We want you to know that all of our technicians have attended schooling for and have received the EPA-mandated Federal Certifications necessary to work with the new refrigerant regulations.
When sunshine strikes the earth's atmosphere, the ultra-violet radiation converts oxygen to ozone, and in turn protects us from harmful radiation.
The 1987 "Montreal Protocol" is the international agreement that set dates to first reduce and then ban environmentally dangerous ozone-depleting refrigerants.
Increasing evidence has shown that chlorine containing refrigerants (CFCs and to a lesser extent HCFs) can damage the earth's protective ozone layer.