Prepare to Stay Safe and Healthy This Winter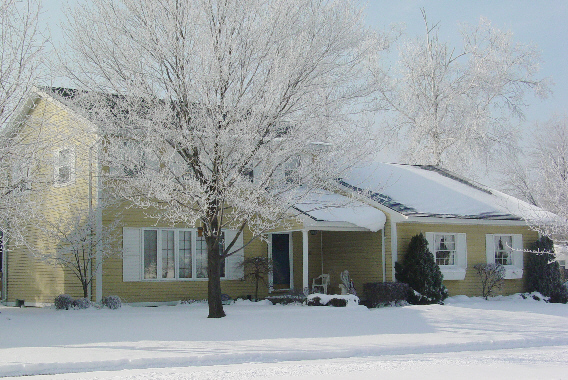 As winter comes as no surprise, many of us are not ready for its arrival.
Cold Temperatures and winter storms can be hazardous. Stay healthy and safe by planning ahead
If you are prepared for a winter snow storm, you will be more likely to stay safe and healthy when the snow arrives.
Very Important!
Keep a close watch on your heating oil level. You use a more heating oil when the temperatures get very low. You should never let your tank get under 1/4 full before placing your next order. Ordering early is always the best bet. Remember our oil truck drivers get busy during extended cold weather periods and just before a expected sow storm, so deliveries may take longer to arrive.
When winter snows come, clear a path for the heating oil truck driver to your oil tank and fill pipe.
Make sure the oil fill and vent pipe are clear of snow.
Order heating oil additive if you have an outdoor tank exposed to the winter chill to prevent gelling of the fuel oil and freeze up.
Be aware of the forecast and and order your oil days early.
If your oil tank is underground, mark the fill pipe so the driver can find it.
Take these steps to keep your home warm and safe during the winter months. Check your heating system

Have your heating system clean and tune by a professional.
Inspect and clean fireplaces and chimneys.
Check your oil tank for wet spots or leaks.
Install a smoke detector. Test batteries monthly.

Let JC Heating Solve Your Oil Burner Problems
Don't wait for a major breakdown - let us clean and tune your heating system and replace any old and worn parts so you can have a warm and safe winter.
With more than 40 years of experience behinds us, we'v earned a reputation for quality maintenance and oil burner service backed by great customer service.
215-945-4833